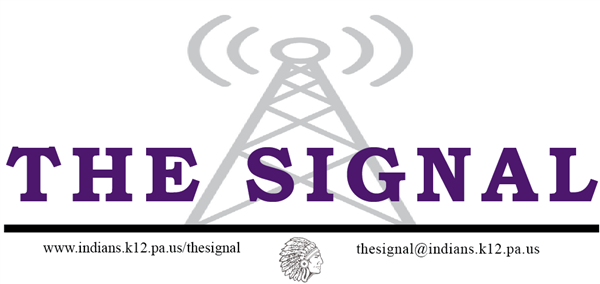 The Signal is an entirely student-run publication dedicated to informing the school and surrounding community in a truthful and ethical manner. The publication will appear online and in print several times during the school year.

2019-2020 staff includes: Kathryn Slotterback, news editor; Joseph Masser, sports editor; Jadyn Slovick, features editor; Raven McCaffery, photography editor; Emma Dailey, art editor; Emma Dailey, Caycee Kalinoski, and Bryce Anderson, layout and design; and staff writers: Trynity Delvecchio, Grace Donahue, Collin Duganitz, Kaitlyn Dunn, Olivia Haupt, Hannah Hess, Ashlea Oakum, Sydney Rhoads, Megan Roman, Angelina Schaeffer, Paige Shoffler, Jeremiah Thompson, Dade Wilk, Katelyn Zawalick, Emma Zimmerman, and Nicholas Zimmerman; and Mrs. Patricia Rhoads, executive editor and mass media teacher.
This is a special graduation/quarantine edition.

This version was initially released in broadsheet as a special print edition!