Dear Parents and Guardians:
The end of a school year is a bittersweet time for everyone involved in education; it is both a time for celebration as well as reflection. Seniors will be graduating and for the first time in their life be facing the reality of making choices that will impact their careers and goals. On the other end of the spectrum, in the Early Learning Childhood realm, our youngsters in Kindergarten will be starry eyed as they receive their diploma of success that will have them begin next year in First Grade. Students of all ages, in all grade levels, are learning and finding success in a variety of core content area subjects that continue to be the building blocks of academia as they continue to strengthen their foundational platform of knowledge.
While students enjoy having the school year attain closure, it signals the time for all teachers and administrators to be ready to delineate the massive amounts of student data that is gathered and disseminated over the next summer months. It is our responsibility to analyze what we teach, and how we teach it, that we will ensure your student receives a quality education when they return to school next year.
Summer vacation time offers to the family an opportunity to regroup as a family structure in sharing quality time together and it enables learning to continue by doing activities such as reading books, doing puzzles, and playing games. Embrace these summer months with your child; far too quickly they become seniors and graduate!
Jim Zack, Superintendent of Schools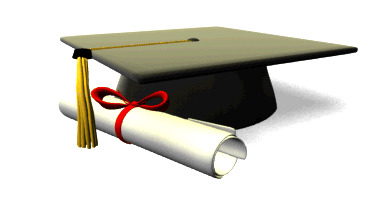 Student Safety
Nowadays, threats towards schools, students, administrators and other staff members are vastly increasing. The Educators School Safety Network reports it has recorded 50 threats a day on average since the tragedy at Marjory Stoneman Douglas High School, Florida. That number, compared to the previous average of 10 threats per day is staggering!
This nationwide epidemic is breeding fear, anxiety and frustration into everyone. And social media and other electronic means do not help the situation. We here at Shamokin Area School District want to reassure all parents and guardians that we are taking every precautionary measure to protect and defend the safety of our students.
Children are frightened. Parents are angry. Sadly all children experience fears, but they should be able to feel safe in school. They should also have a stress free zone to learn but threats affect education by monopolizing classroom teaching time and wasting costly resources.
What are we as a school doing?
In order to accomplish this we have hired armed guards and additional security, made building improvements, installed metal detectors, updated security cameras, implemented many backpack policies, educating students about bullying, implemented a dress code policy, training teachers and staff, increasing area police presence in our schools, etc.
Now, what can you do?
According to Elizabeth Englander, Professor of Psychology & Director if Massachusetts Aggression Reduction Center, Bridgewater State University, a few things parents/guardians can do to help are:
Think critically about your child's social media use;
Assess your child's relationships;
Limit screen time;
Consider what your child might be missing out on - e.g. Sleep, Socialization;
Talk with your child.
If you suspect your child or someone you know is having emotional struggles, please say something. Our school counselors can be contacted at the appropriate building if you would like them to speak with a student. Their information is:
Mr. Weller at the MHS: (570)648-5731, extension 3509
Mrs. McCabe at the MHS: (570)648-5731, extension 3507
Mrs. Fetterman at the Elem/Annex: (570)648-5721, extension 2728
Or you can contact the Northumberland County Behavioral Health / Intellectual & Developmental Services at (570)495-2040 or checkout their website at https://www.norrycopa.net/index.php/bhids/.